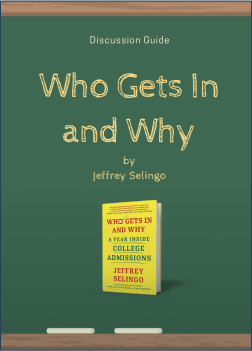 Discussion Guide: Who Gets In and Why
If you're a teenager, a parent, a high-school counselor, a college admissions officer, or just an interested observer of higher ed, "Who Gets In and Why" tells the story of a year inside college admissions process. To facilitate your discussion of the book in group settings, we've put together this discussion guide.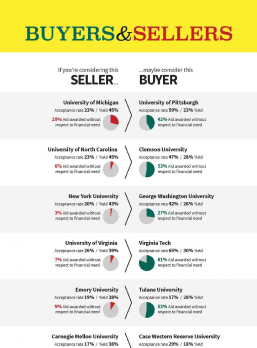 Which Colleges Are Really Buyers and Which Are Sellers
A new way to think about your college list: the Buyers and Sellers.
While cost is a concern, families have only a hazy idea of what their tuition bill might look like. So they don't think about the price of college until it's too late.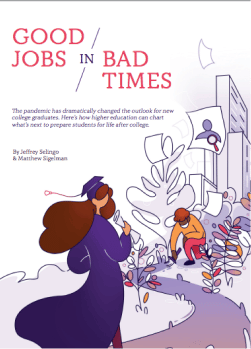 Rather than play it safe right now, the moment is ripe for colleges and students to cultivate skills that are going to be in demand in the post-pandemic economy. In this paper, Jeff Selingo and Matt Sigelman, CEO of the labor market analytics firm, Burning Glass, lay out 14 the "foundational skills" critical to unlocking millions of jobs.
Future of the Faculty Office
Even as the layout and design of the modern workplace is reshaped, with open offices, team huddle rooms, and teleworking, the basic form and function of faculty offices on most college campuses remains much as it has for decades, if not centuries. Walk into almost any academic building —whether it is fifty years old or a year old—and you'll probably see some version of this: long, narrow hallways lined with doors (often closed) to individual faculty offices.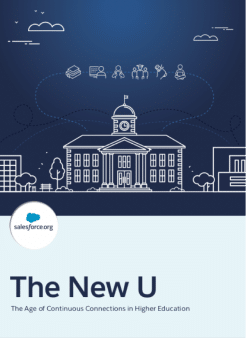 How institutions are differentiating themselves with new business models and why creating a technology-enabled, integrated, customized, and continuous experience throughout the learner lifecycle is so critical.
Get instant access to Jeff's higher ed resources and get his periodic newsletter, packed with his latest reporting on colleges and universities.
We'd love to hear from you. Whether you'd like to book Jeff for an event or have a question, you can fill out the contact form to send Jeff an email.
"One of the most coolheaded examinations of the admissions process that I've read."
The Newest Book: Who Gets In and Why