Whether you represent a high-school association of parents and want to tap his expertise in getting behind the admissions process or understanding financial aid or you're from a college or corporation and want to explore how the future of work will impact education and the war for talent, Jeff harnesses a bank of knowledge from his years monitoring, reporting, and digging deep within the higher ed industry.
"Jeff's talk prompted our families to have honest conversations; his findings alleviated many of the pressures our students experience, both self-directed and parent driven, and validated how easy it is to lose perspective in this process. Jeff offered approaches to help students do better research, create smarter lists, and encouraged them to consider what they truly need from their college experience."
"Jeff is a dynamic, content rich speaker who has an uncanny ability to connect with his audience."
"Jeff was beyond knowledgeable and really provided a thoughtful leadership point of view for us and our attendees. We had folks tweeting out messages that Jeff had discussed."
"Jeff did a fantastic job for us! He was completely in his element, relaxed and got on famously with the audience. He hit a homerun, and as always, was a delight to work with."
"A big thank you for Jeff's energy with the audience and his perspective on the future of work and what it means for learning. We definitely want him back."
"Having Jeff Selingo headline our opening session this spring set the perfect tone for our conference. His insight and information surrounding the world of college admissions helped us evaluate the work we are doing and inspired conversations on how we might improve transparency as well as adjust processes to account for current trends."
"A noted journalist and author, Jeff speaks as well as he writes, drawing out the salient points and illustrating them with powerful anecdotes and examples."
Among the Audiences Jeff Has Appeared Before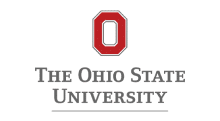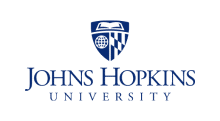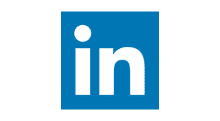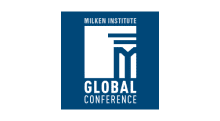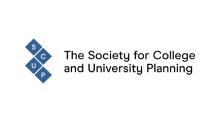 The Post-Pandemic University: Opportunities in the Decade Ahead
The global pandemic exposed challenges in higher education that had been festering for years, from the technology infrastructure to the student experience to the financial sustainability of many institutions. But in the long term, the staggering disruption to traditional higher education and the broader world of work during COVID-19 offers a once-in-a lifetime opportunity to radically reimagine how colleges and universities serve their students and the workforce they're preparing them for. Based on findings from dozens of convenings Jeff has hosted over the last year with higher-education and workplace leaders, as well as research projects he led on the future of higher education and work, this talk will help college leaders better understand and prepare for the decade ahead.
Who Gets In and Why:
An Inside Look at College Admissions
It's the question on the minds of teenagers and their parents everywhere: how do colleges select their freshman class? For an entire admissions cycle, Jeff was embedded in three admissions offices — the University of Washington, Emory University, and Davidson College — and followed a group of high-school seniors through the process as well as players behind-the-scenes, including the marketers, the financial-aid consultants, and the rankers. The result was his book, which was named one of the 100 Notable Books of 2020 by the New York Times. In this talk, Jeff will dispel the entrenched notions of how to compete and win at the admissions game, reveal why families have much to gain by broadening their notion of what qualifies as a "good" college, and explain how the Covid-19 pandemic will impact admissions in the long run.
The Future of Work: Building a Culture of Continual Learning​
The skills needed to keep up in almost any job increasingly churn at a faster rate. The World Economic Forum's Future of Jobs report shows that 40% of core skills will change in the next five years, and 50% of all employees will need reskilling to support business growth. The need for regular upskilling and reskilling throughout life means that education is no longer something that young people will experience just once in their life. In this talk, Jeff examines the changing landscape of the workforce, the shifting definition of learning and learners, and explain how learning will be streamed in the future in much the same way we constantly stream music, television, and movies nowadays.
The War for Talent: Hiring and Building an Adaptive Workforce
There is a great reassessment going on in the U.S. economy. It's happening on a lot of different levels. At the most basic level, people are hesitant to return to work. But there is also growing evidence that a lot of people want to do something different with their lives than they did before the pandemic. The coronavirus outbreak has had a dramatic psychological effect on workers, and people are reassessing what they want to do and how they want to work. In this talk, Jeff explains what he learned from the time he spent inside the hiring process at Fortune 500 companies and start-ups for his New York Times bestseller, There Is Life After College. This talk will help corporate leaders and managers understand the demands for upskilling and reskilling, how people analytics is reshaping the recruiting landscape, and the ways the job market is increasingly about skills and less about where talent went to school or their specific degree.
Keynotes
Campus Retreats
High Schools
Keynotes
SXSWedu. Austin, TX
T-Summit 2015. East Lansing, MI
Western Association of Schools and Colleges, Academic Resource Conference. Los Angeles
Association of College Unions International Annual Conference. Orlando.
Alliance 2014. Las Vegas
Parchment Exchange Conference. Denver
Federal Reserve Bank of Atlanta, Public Affairs Forum. Nashville
Symposium for the Marketing of Higher Education. New Orleans
Annual Meeting, American Accounting Association. Anaheim, CA
Forum on the Future of Higher Education, George Mason University. Fairfax, VA
New York State Financial Aid Administrators Association. Saratoga Springs, NY
National Academies' Government-University-Industry Research Roundtable, "Reimaging the University." Washington, DC
Council for Advancement and Support of Education, Institute for Senior Communications and Marketing Professionals. Washington, DC
The Summer Seminar, Minneapolis
New York State Association for College Admission Counseling, Annual Meeting. Ithaca, NY
Council on Undergraduate Research, Annual Meeting. Washington, DC
Reboot:California Higher Education. Los Angeles
Leading Voices in Higher Education lecture series, Dartmouth College. Hanover, NH
National Summit, Council for Advancement and Support of Education, San Francisco
Eastern Association of College and University Business Officers, Annual Meeting. Baltimore
Association of Consortium Leadership, Annual Conference. Dallas
Society for College & University Planning, North Central Regional Conference. St. Louis
Association of Canadian Community Colleges Conference, Ottawa.
NAFSA: Association of International Educators Annual Conference & Expo. San Diego
Law School Admission Council, annual conference. Asheville, NC
Higher Education Consultants Association. Portland, OR
Keynote, Society for College and University Planning International. Pittsburgh
Keynote, National Conference of State Legislatures. Minneapolis
Campus Retreats
High Schools
Ready to schedule your speaking event?