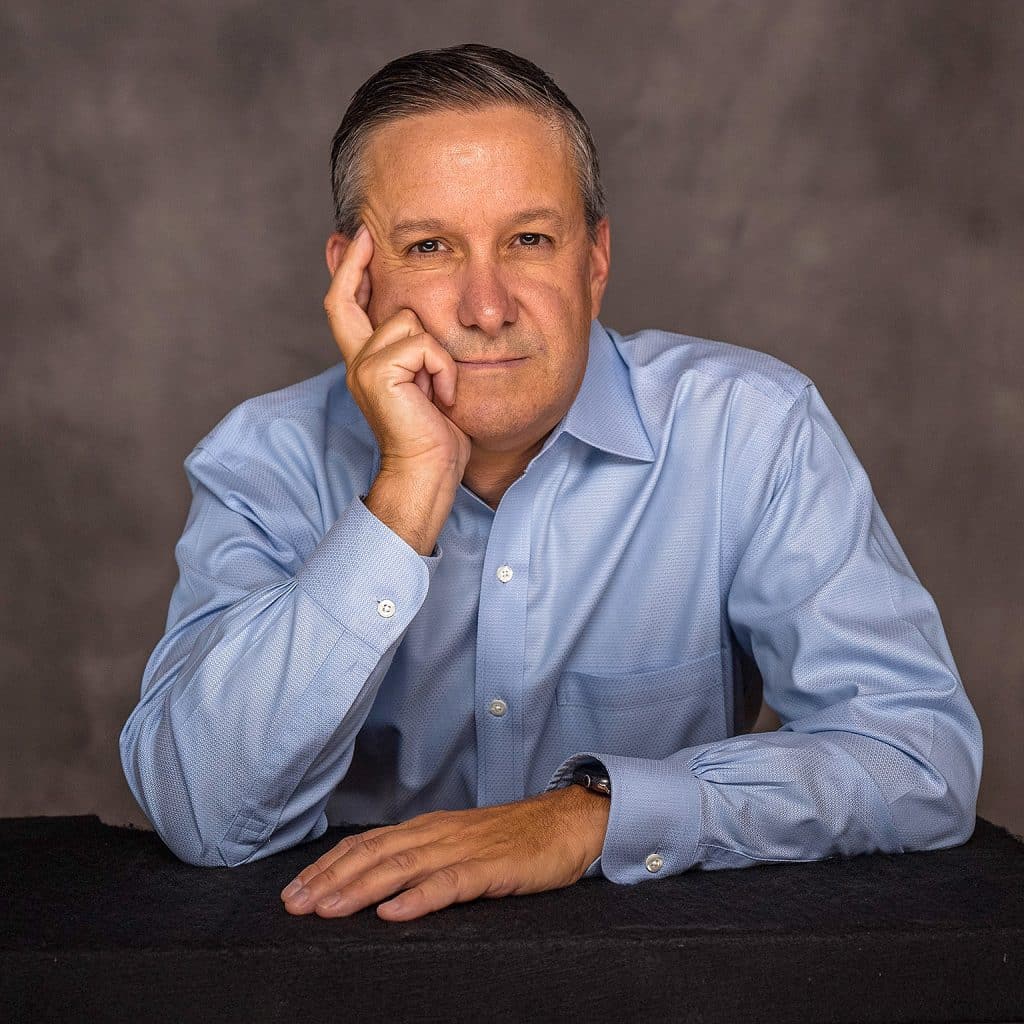 Jeff Selingo has written about higher education for more than two decades and is a New York Times bestselling author of three books. His latest book, Who Gets In & Why: A Year Inside College Admissions, was published in September 2020 and was named among the 100 Notable Books of the year by the New York Times. A regular contributor to The Atlantic, Jeff is a special advisor for innovation and professor of practice at Arizona State University. He also co-hosts the podcast, FutureU. He lives in Washington, DC with his family.
I was born in a small town in Northeastern Pennsylvania. My grandfathers were laborers for the anthracite coal mines that powered the region's economy in the first half of the 20th century; my grandmothers were seamstresses in local dress factories. My mother, who didn't go to college, spent a career as a teachers' aide in special education; my father was a high school music teacher.

I didn't grow up in a place where people talked about colleges incessantly, yet higher education is now central to my work. Only about half of my high school graduating class went right on to college. When I was going through the college search, I'd toss aside the brochures from campuses that didn't have journalism listed as a major. After all, I thought that to become a journalist you had to major in journalism.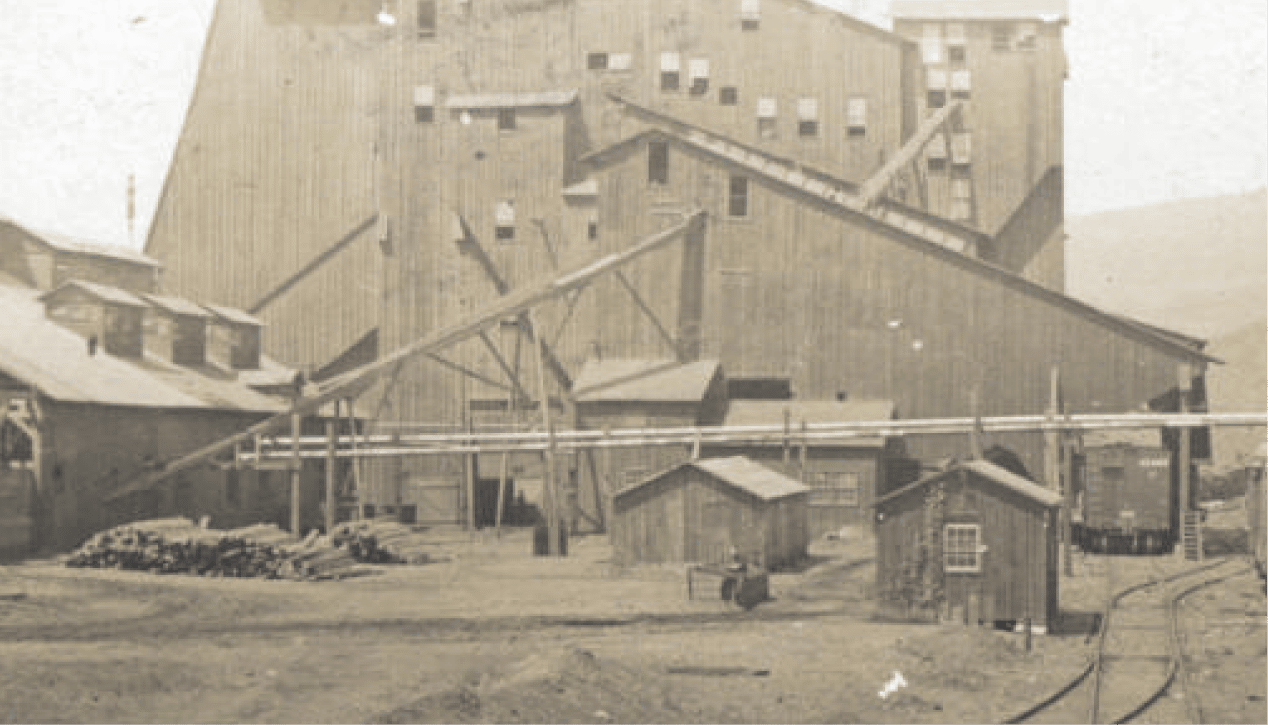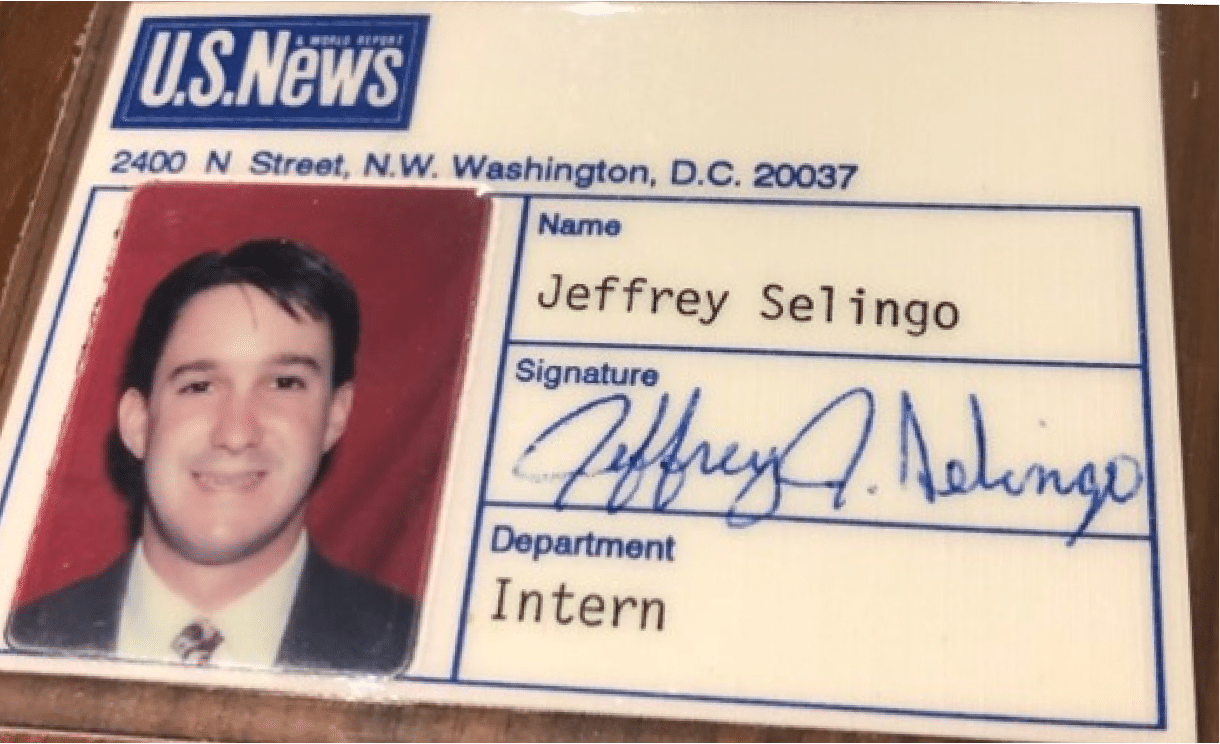 When I headed off to Ithaca College in the fall of 1991, I wanted to be a television journalist. But within the first week of school, I started to write for the student newspaper, The Ithacan. Three years later, I was appointed editor.

It was as an undergraduate that my lifelong education about higher education would begin. The summer before my senior year, I interned at U.S. News & World Report in Washington, D.C. As a researcher for the "Best Colleges" guidebook, I got the inside scoop about what went into the magazine's much-debated rankings. That fall I returned to finish my senior year and got a side gig working for the local newspaper, The Ithaca Journal, covering Cornell University.

That might have been it for my foray into reporting about higher education if not for the job I accepted at The Chronicle of Higher Education in 1997. I thought I'd stay for a few years; I ended up staying for sixteen, reporting and editing on basically every subject from college presidents and budgets to financial aid and endowments. From 2007 until 2011, I served as top editor at The Chronicle, overseeing a newsroom of 80 reporters, editors, and producers.
When I left The Chronicle in 2015, I formed Academic Intelligence to serve as the umbrella organization for three buckets of the work I lead in and around higher education worldwide.
One is academic. I'm a special advisor and professor of practice at Arizona State University, where I work directly with President Michael Crow on the design of new products and initiatives in online education, lifelong learning, and partnerships with private companies and universities.
Second is writing and speaking. I'm the best-selling author of three books; the latest, "Who Gets In and Why: A Year Inside College Admissions," was published by Simon & Schuster in 2020, and named among the 100 Notable Books of the year by the New York Times. I also write regularly for the New York Times, Washington Post, The Atlantic, among others.
Third is idea storytelling. With the support of Fortune 500 higher education brands, including Workday, Salesforce, AIG, as well as philanthropies, such as the Bill & Melinda Gates Foundation, the ECMC Foundation, and others, I help explain the important issues, trends, and opportunities to higher education leaders through research, writing, and events that provide them with both key insights and actionable intelligence.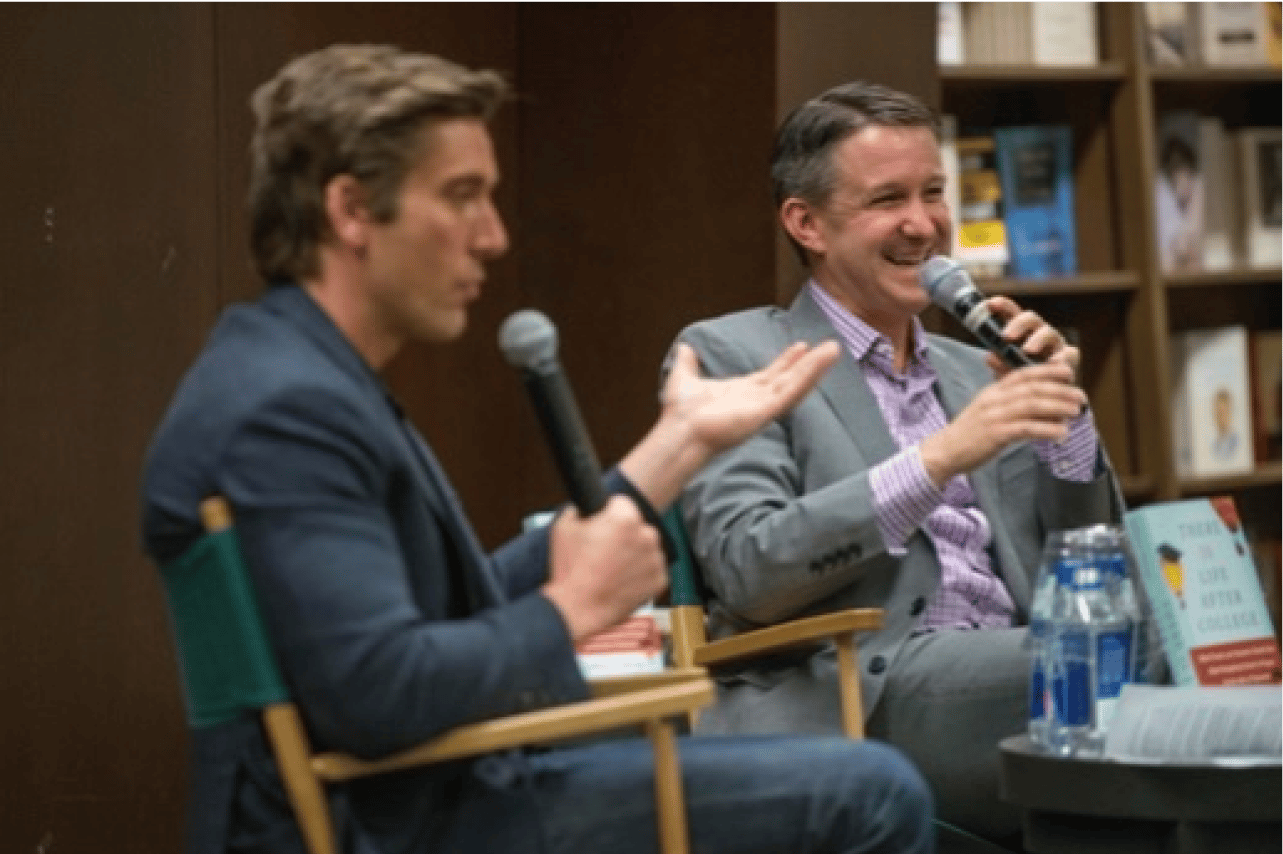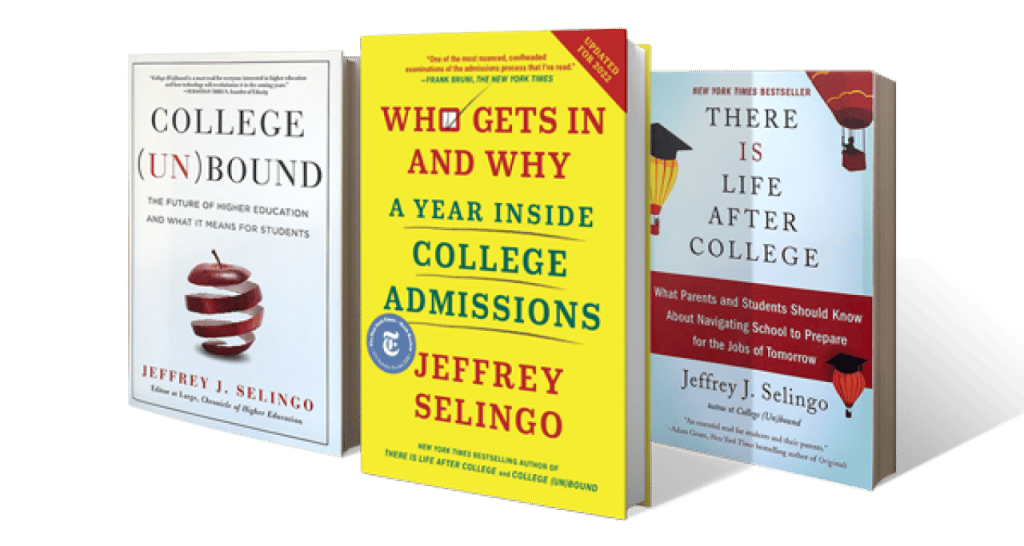 From my roots in Northeastern Pennsylvania, I never imagined that over the last two and half decades that I'd travel to more than 40 states and a dozen countries to write about university leaders, higher education policy, cutting-edge research, and the lives of faculty and students. I've seen firsthand how the expansion of higher education around the globe over the past hundred years has fueled unprecedented innovation and economic growth in its path.

With the skills needed to keep up in the 21st century economy increasingly churning at a faster rate, it's clear a higher education system that is more accessible, more flexible, less expensive, and better at meeting the lifelong learning needs of workers and employers is critical to our future. I look forward to helping design and document that journey—and hope you'll follow along.
Get instant access to Jeff's higher ed resources and get his regular newsletter, packed with his latest reporting on colleges and universities.
Academic Intelligence is a content and learning studio focused on the future of education and work. It is a platform for idea storytelling, innovation, and peer-to-peer professional development that uncovers solutions and new models–and then explains them to key players in a global community.
Looking for a speaker for your next event?
Whether you represent a high-school association of parents or you're in higher education, Jeff harnesses a bank of knowledge from his years monitoring, reporting, and digging deep within the higher ed industry.
See videos of past events, keynote topics, and get in touch to have Jeff speak at your event.